Unlimited Club Terms & Conditions Agreement
Terms which are agreed upon at sign-up:
25% discount on any special services, Detail Express, and merchandise.

Wash as often as I want up to twice per day.

My FastPass issued is valid on one specific vehicle, which will be listed in my record and permanently affixed to the car; abuse of this policy will cause loss of membership, with no refund.

The type of plan, Full Service or Exterior, can be changed no more than four times per calendar year.

The listed vehicle can be changed no more than four times per calendar year. A valid email address is required for signup and I will log in to update my email address if changed.

I authorize Jax to charge my credit/debit card at the selected interval for the amount specified. If I choose quarterly, semi-annual, or annual billing, I will be notified via email about two weeks prior to my billing to provide ample time to cancel or make changes. THIS PLAN IS A RECURRING PLAN (Auto-renewing).
The membership can be canceled at any time before the next billing date by logging into my account and choosing the CANCEL option. Only the member can make changes to their account.

Jax reserves the right to change the price or other terms of the Unlimited Club. These changes will be posted here and can be viewed at any time at

www.JaxKarWash.com/club

.

In lieu of a FastPass, Jax may use Vehicle & License Plate Recognition software to identify your car as being enrolled in the Club. The license plate associated with your vehicle, as indicated on your government-issued vehicle registration, must remain on said vehicle. Jax reserves the right to inspect the vehicle registration and VIN. Abuse of this policy will cause loss of membership, with no refund.

We will attempt to send text messages to your cell phone; this feature will only be used to indicate billing problems with your membership. You may opt out at any time in your online record.
Additional Information
You may transfer your membership to a different vehicle a maximum of 4 times per year. If the listed vehicle is in service, you may use one of your 4 changes for the loaner car.

The FastPass must be affixed to the registered vehicle and is the property of Jax Kar Wash and must be surrendered upon demand.

Abuse of any policy can result in loss of membership with no refund.

Terms and prices as of 2/01/2022 and subject to change.

Break-even values listed above indicate how many visits per month are needed to break even on a plan. Any wash after that point is considered free!

A FastPass in an approved window location is required for acceptance at Auto-Attendants. Express-Exterior locations are Auto-Attendant only; speed-thru with 6-second transactions!

Car washes often close on rain/snow days. There is no compensation for these days as there are many other days in the month to utilize the membership.

If your car is not cleaned to your satisfaction, we will be happy to re-wash it—just ask!
We do not offer refunds. As an Unlimited Club member, you have the ability to place your membership on vacation hold, which will stop your billing. During this time, you will not be able to wash. At any time after 30 days on a vacation hold, you can lift your vacation hold. This will put your membership back as active; your billing will start up again, and you will be able to wash as normal. You also have the right to cancel your membership, and you will still be able to enjoy washing your vehicle until your monthly membership expires.
Jax & Jilly's Unlimited Club does not offer refunds; in the event of extenuating circumstances, we can issue a refund of your membership for up to two months. If during this time you washed your vehicle, your wash will also be a deduction. There will also be an administrative fee of $5.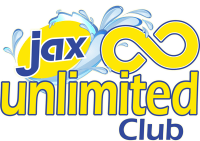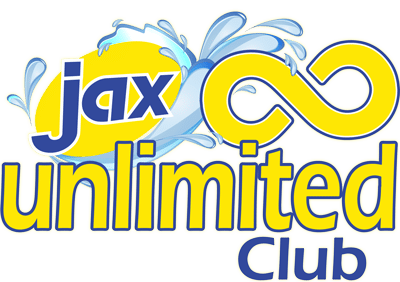 Join the Unlimited Club!
Keep your car looking fresh and shiny with frequent cleanings. Whether you have clients to impress or just want your car to look its best, our Unlimited Club makes washing cost-effective and easy. Unlimited Club members also receive other special discounts.