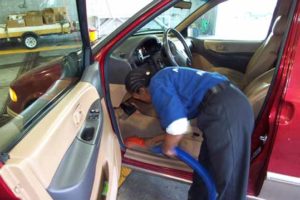 Full-Service Washing
Jax is proud to offer you Full-Service Car Washing — that's INSIDE and OUT!  Our 10-Step Guarantee includes:
• Exterior Car Wash & Towel Dry Exterior
• Blow-out Under & Between Seats
• Vacuum Carpets & Mats
• Clean Windows & Mirrors
• Wipe Dashboard, Center Console/Cup Holders, Interior Door Panels, Steering Column & Door Jambs
• Empty Ashtray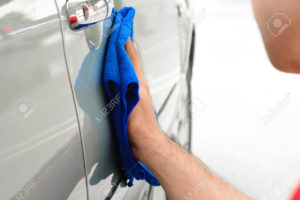 Express Exterior Washing
For when you don't need the interior cleaned, or just don't have the time, Jax offers the Express Exterior.  Stay in the car and ride through while we take care of your baby's outside.
With our Express Exterior service, besides a great Soft-Cloth car wash, you receive:
• Underbody Wash
• Whitewalls & Tires washed
• Free use of our Self-Vacuums (available at all locations except Birmingham)
• A Dash Towelette
• Towel Dry by our crew *
• And of course our Clean Car Guarantee.
*(free for Rewards Members, which is a free program).
Below prices effective as of 1/1/2021 (a $1 increase).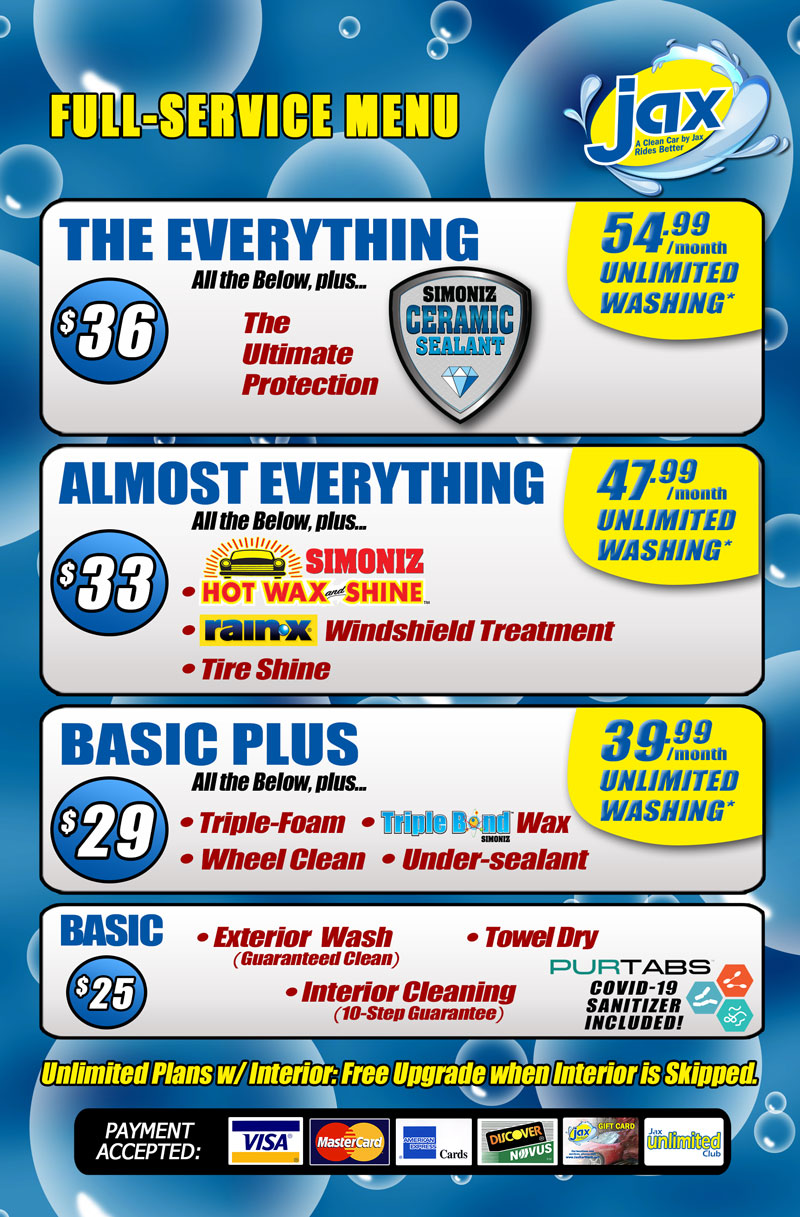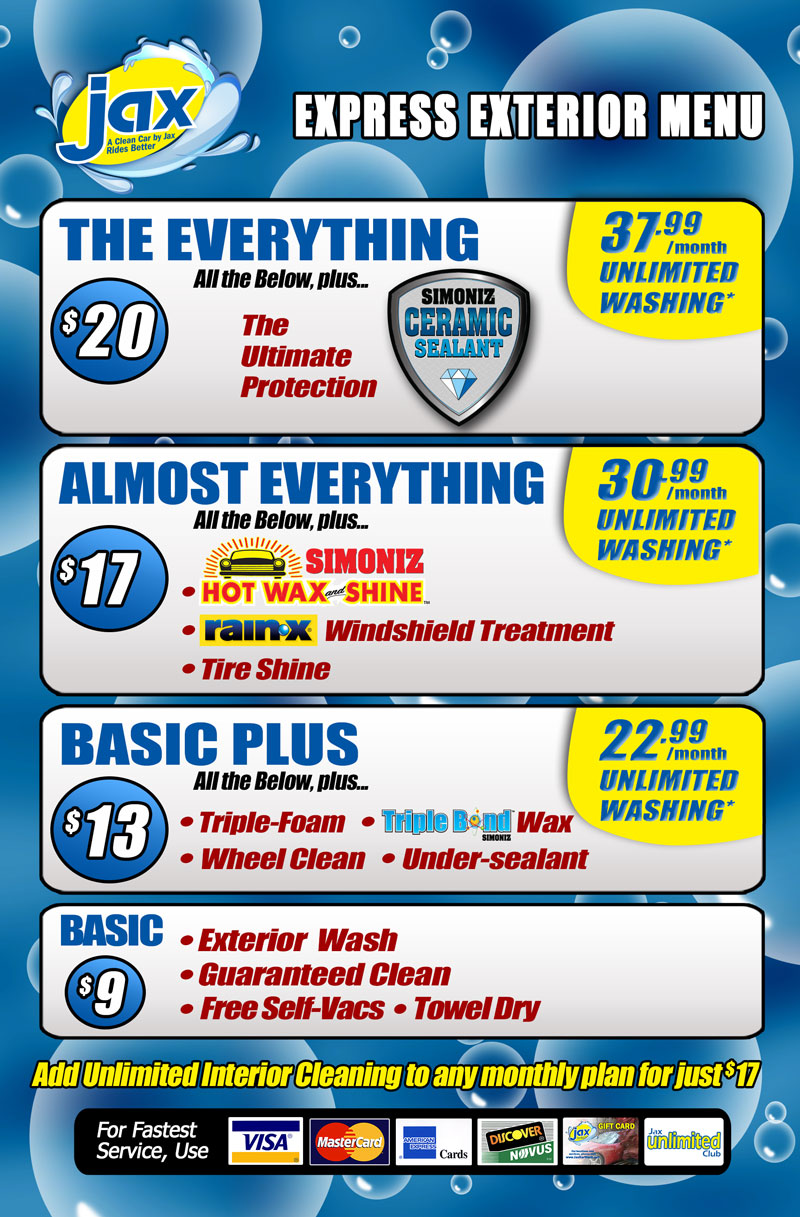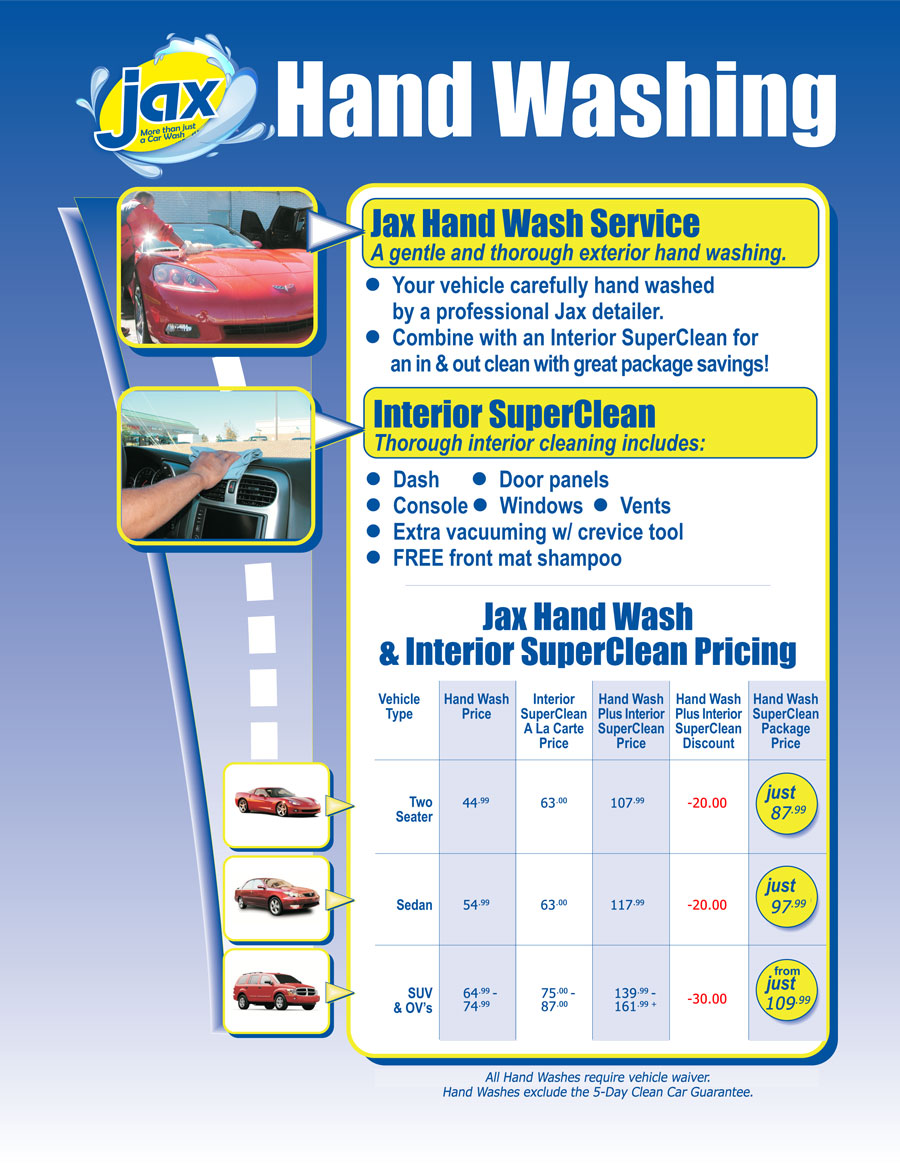 Choose a tab to see one of the 3 menus…
Testimonials from ACTUAL Customers!
Customer service is so important and yours is the best!
Thank you. [Unlimited Club Member]
All were outstanding, beginning to end especially Deon! Nice to see people who work with pride that is greatly reflected in their quality work. So rare in this world. Go Jax!!!!
I brought my car in to clean the interior carpet which had a lot of hair from our little pug Avery. I was absolutely amazed at how wonderful the carpet looked and how thoroughly the pug hair was removed. Great staff, Great service. This was the first time I used this service but I plan to use it several times a year on all three cars. DON'T PASS UP THIS SERVICE!
Ken R did a great and timely job.