Express Exterior Car Washing in Michigan & Wisconsin
Our Express Exterior cleaning services allow you to ride through our soft cloth automatic car wash for a fast and thorough clean. We've conveniently broken down our menu into options that provide the specific level of care your car needs. Whether you just need the basics or you're looking for protection and shine from hot wax and sealant, you'll find the car wash services you need at Jax & Jilly's locations.
Below, you'll find a menu of service options for a one-time wash or a monthly fee for unlimited washes. Add Unlimited Interior Cleaning to any monthly plan for just $15.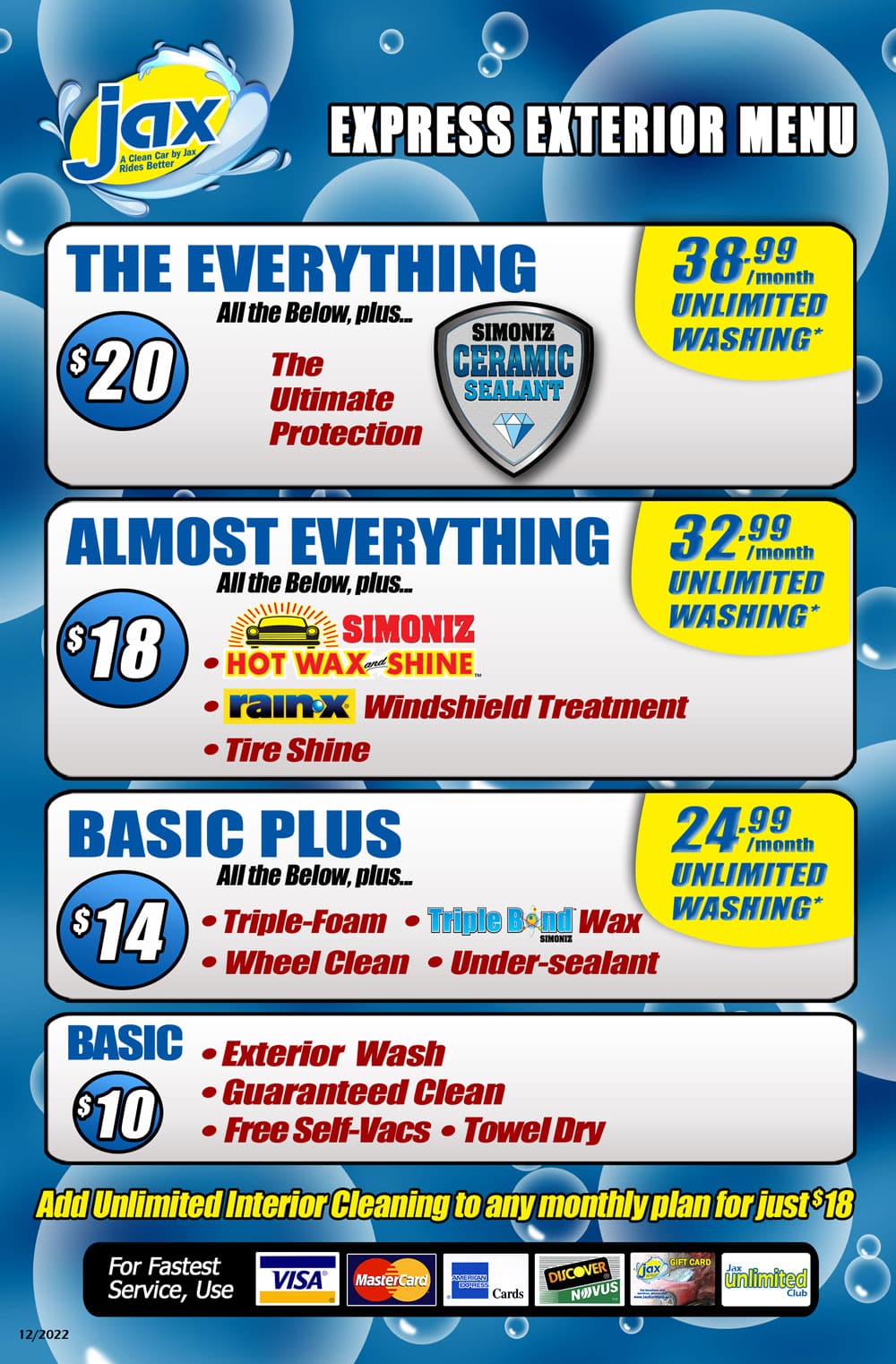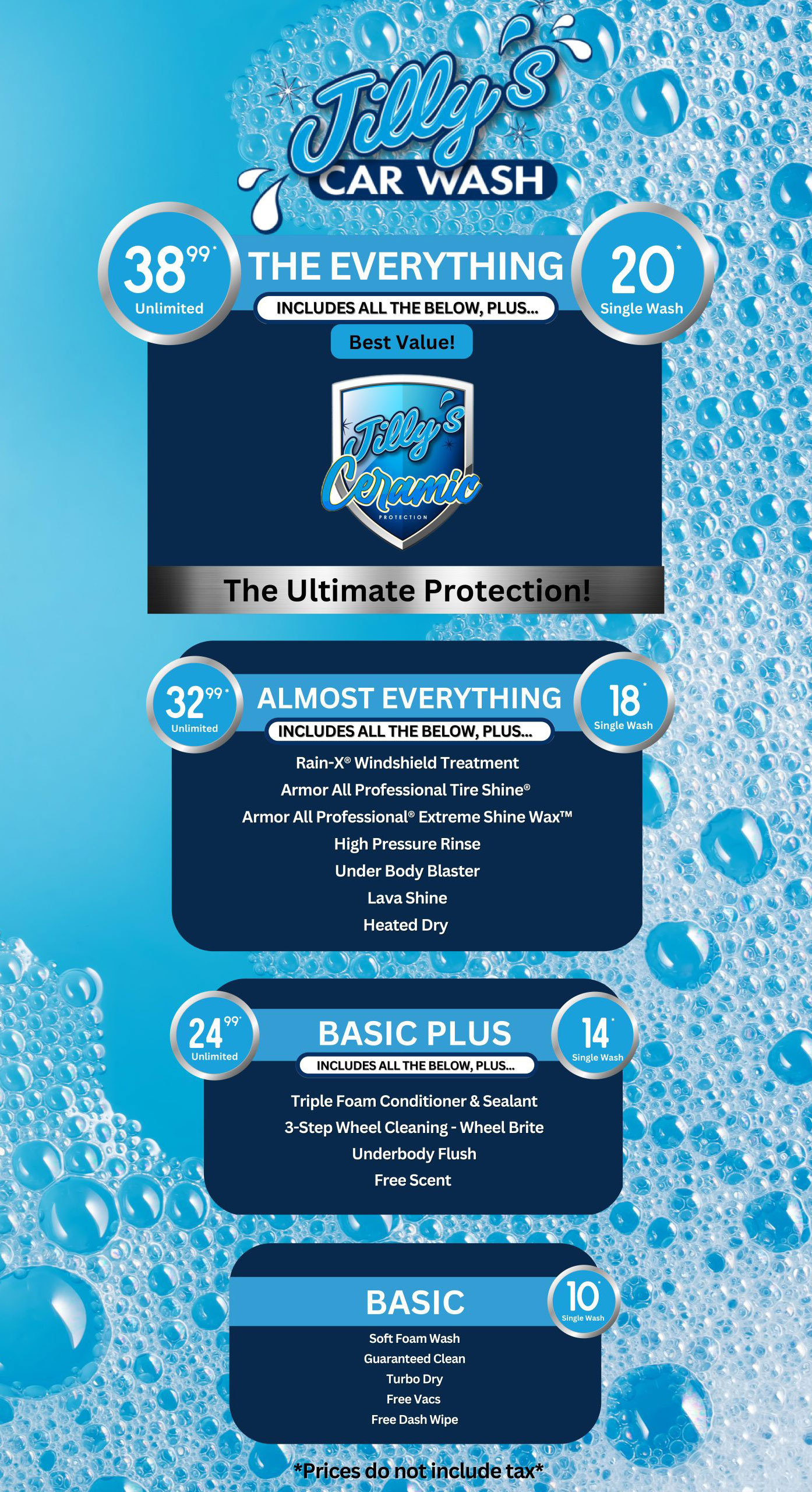 Our Locations
With convenient locations across Michigan and Wisconsin, a quality car wash is just around the corner.