Fundraisers – Charity Car Wash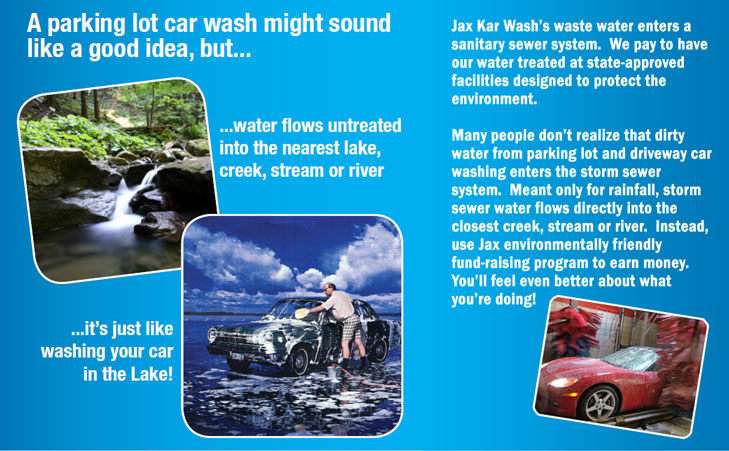 Forget about parking lot messes and environmental concerns. Now you can sell Jax Kar Wash certificates at the current retail price. It's easy to get your program rolling, and it's even easier to sell the certificates.
Who Can Sell Them?
Any non-profit group can sell clean, dry and shiny washes for big cash returns.
• Schools
• Community Projects
• Churches/Synagogues
• Service Clubs
• Athletic Teams
Prices & Profits
Our Full-Service certificates retail for $25.00, and the cost to your organization is $17.00. That's a profit of $8 each.
Our Exterior certificates retail for $9, and the cost to your organization is $7. That's a profit of $2 each.
Rules
• Car wash certificates may not be discounted below the current retail price.
• Certificates may not be sold on or near the premises of Jax Kar Wash.
Quantities
There is a 500 certificate minimum (combination of Full-Service or Exterior passes permitted). We may be able to reduce this minimum for your organization.
For any unsold passes, we will give you a full refund.
To get started…
Download this application and fax/email back to us.


We will contact you within a few days to discuss your fundraiser.
For donation requests (such as raffles & auctions), please click here to send us an email.