Express Auto Detailing & Paint Restoration Services
Offered at Jax Kar Wash
Jax Kar Wash has been offering Auto Detailing / Car Detailing / Auto Reconditioning since the late 1950's.  We offer Express Auto Detailing and Paint Restoration Services.  Both interior detailing and exterior detailing are offered.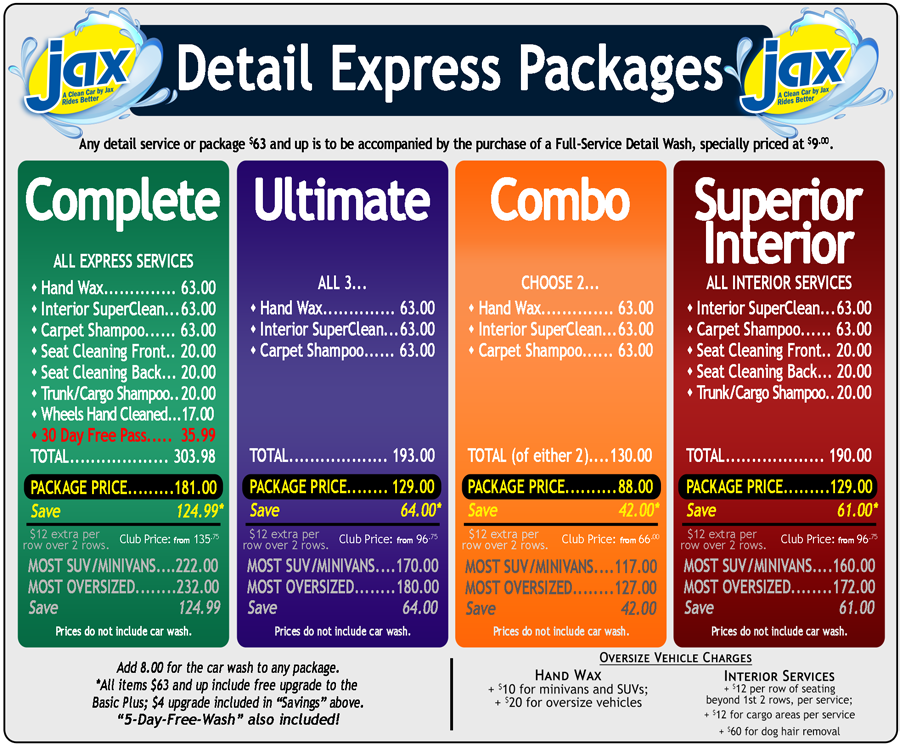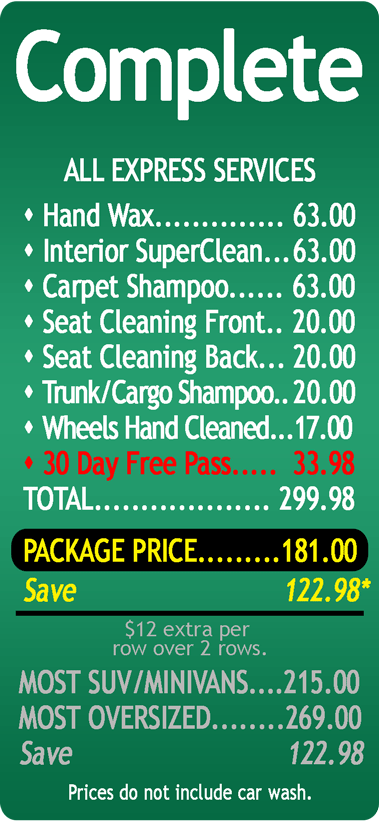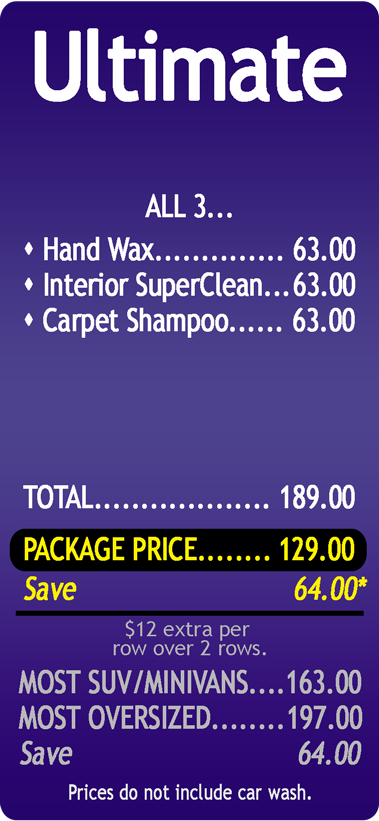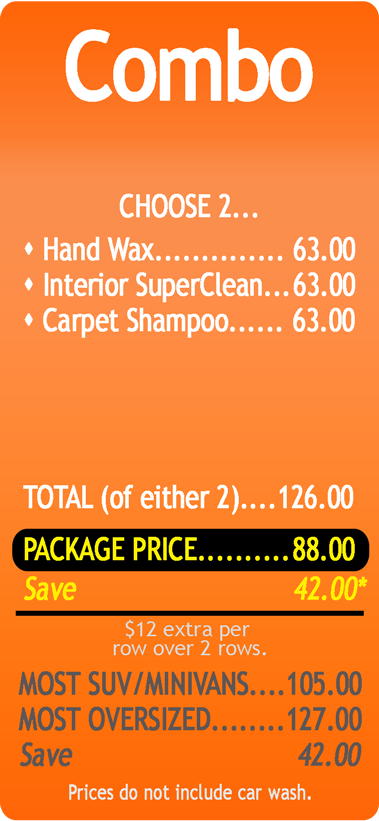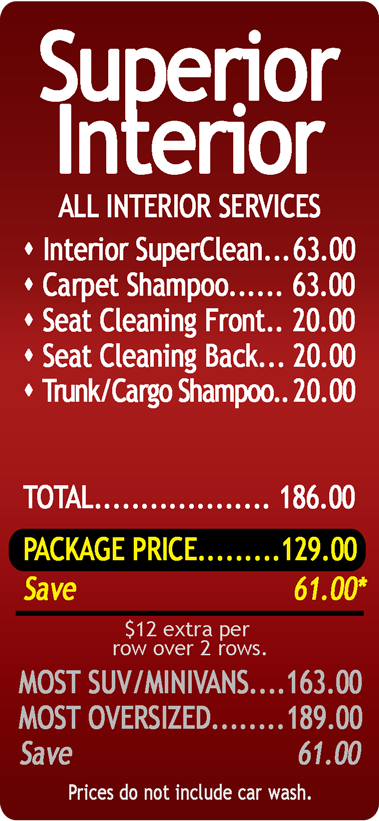 All of our Express Detailing Services are by appointment.
Usually an appointment is available the next day.
An appointment for Car Detailing is required at:
Rochester Hills  ♦  Southfield Road  ♦  Clinton Township
Birmingham  ♦  Royal Oak  ♦  Troy  ♦  West Bloomfield  ♦  Telegraph Road
Pre-payment for your Auto Detailing service will secure an appointment at any location listed above.
Sorry, we do not offer detailing in Auburn Hills due to space constraints.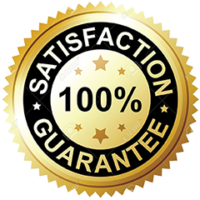 Each service takes about 30 minutes.
For example, our Hand Wax takes about 30 minutes, and a SuperClean takes about 30 minutes.
Therefore, a Combo Package would take about an hour.
Vast savings offered with our packages.
To restore your vehicle's paint to it's original luster, choose the Paint Restoration Services.
Satisfaction Guaranteed; if any part of your service isn't exceptional, let us know and we'll fix it.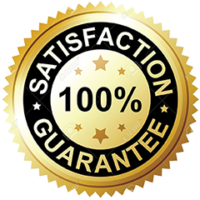 Benefits of Auto Detailing
See Us in Action in the Below Videos
For paint finishes that require more attention, our Professional Paint Restoration Service is the answer.
The Clay and Compound provide removal of:
Insect residue
Paint overspray
Industrial fallout
Slight oxidation
Mild scratches
Scuffs
Paint transfers
Pollen stains
The final step of this process is our best paint protection, the Meguiar's Synthetic Paint Sealant 2.0, which is guaranteed to shine for 6 months.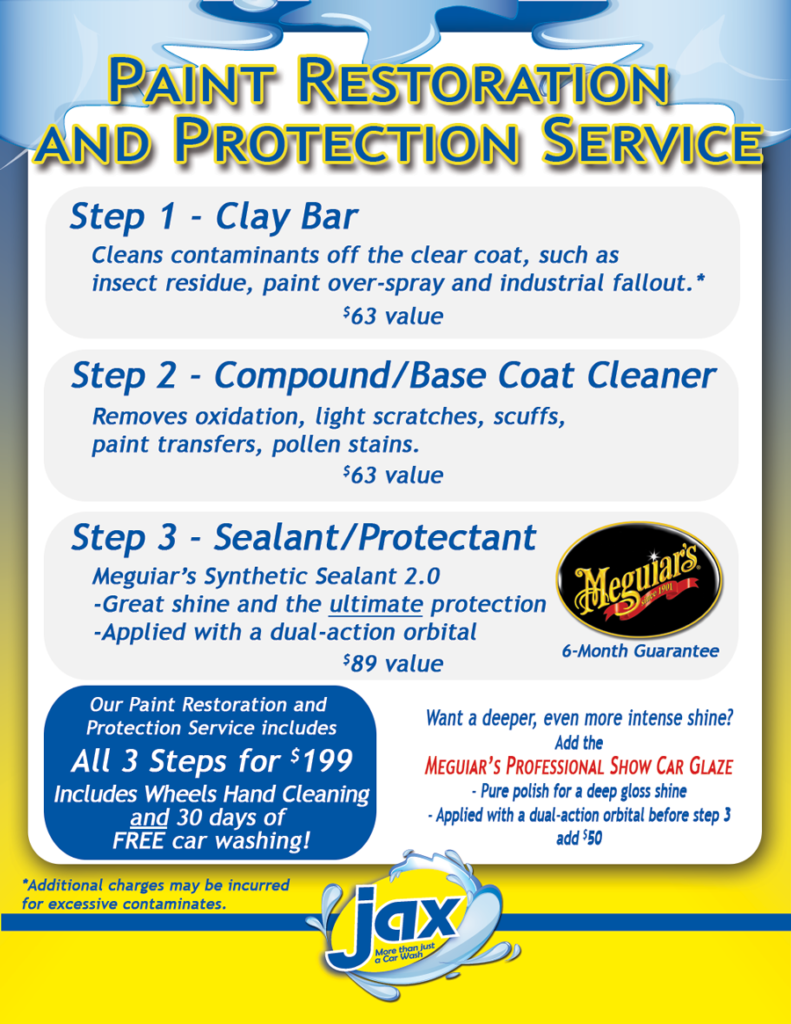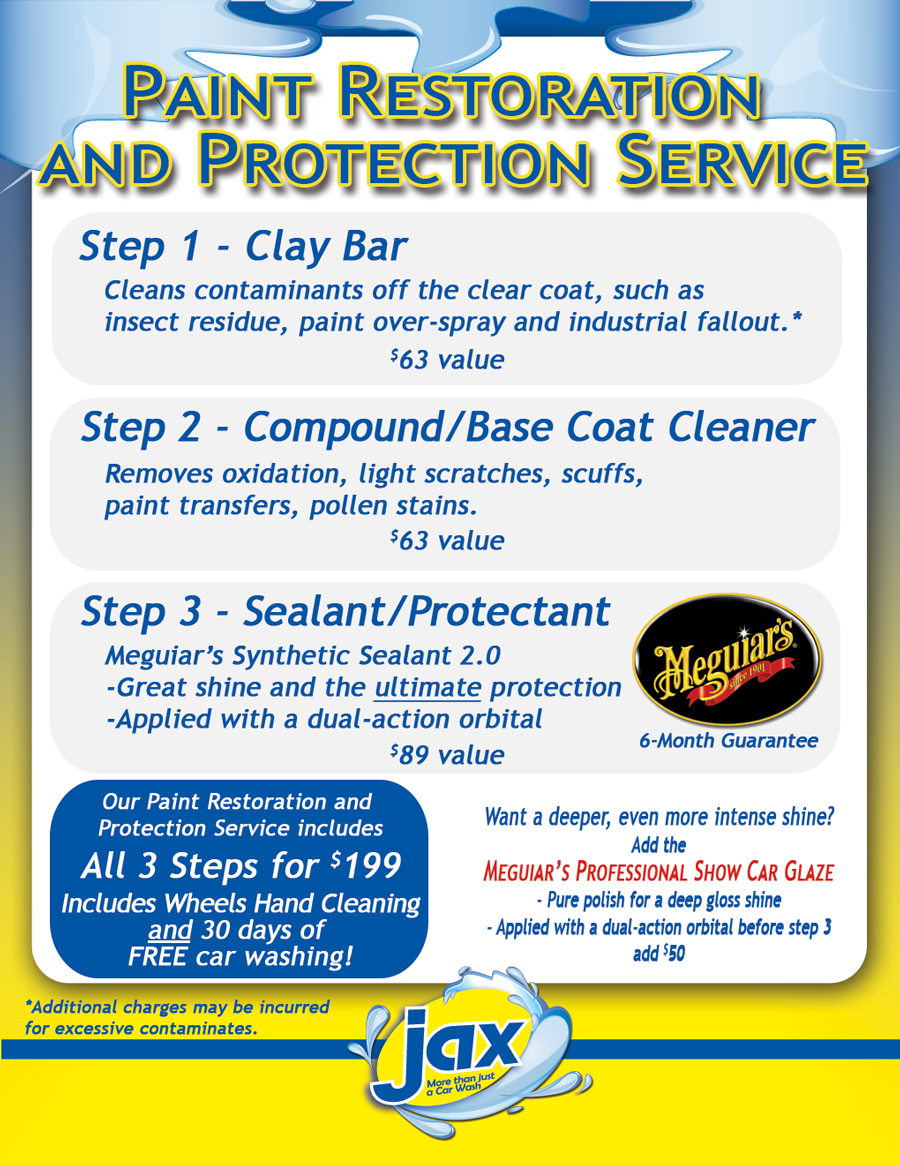 Odor Eliminator

Our Odor Eliminator will blast those smells right out of your car!  Including but not limited to smoke, milk, gasoline and even that shrimp that fell under the seat three months ago, we'll get your car smelling clean and fresh.  This does not cover the odor, but kills it.  First, we perform a Superior Interior service or Complete Detailing (see menu above for prices), then we place the 'stink bomb' in the car and close it in for 3-4 hours.   Add $50 to the Superior Interior or Complete services.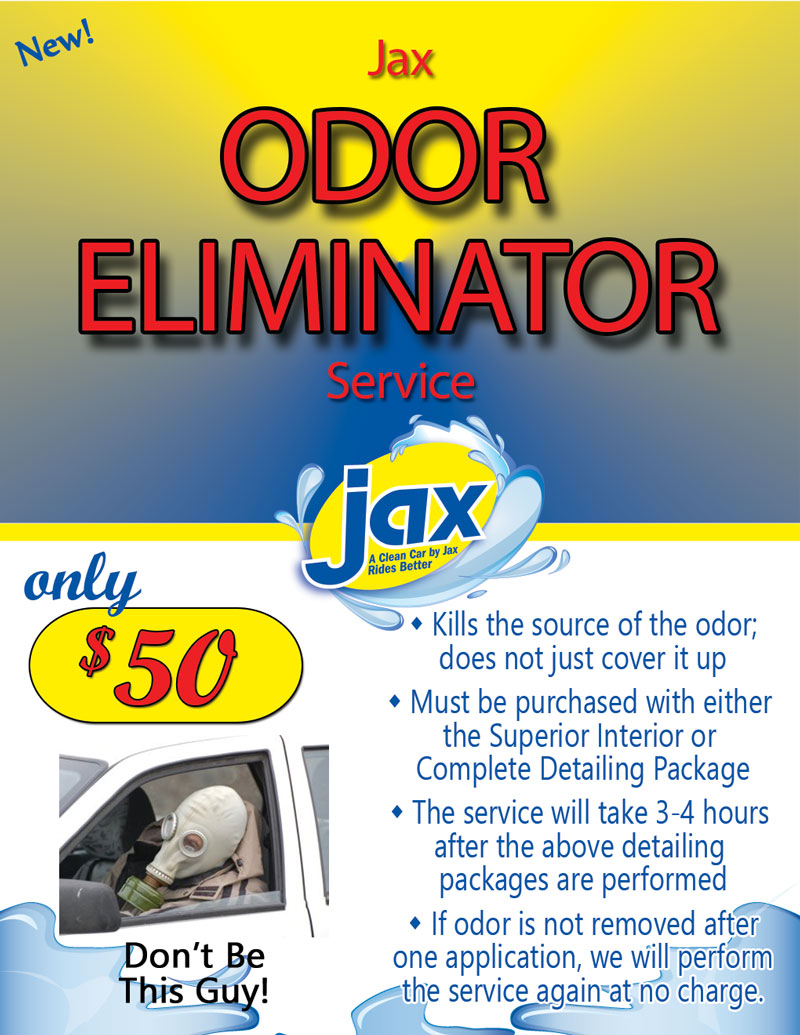 Detailing Services that Jax Does Not Offer
We're sorry, but we don't offer the following services:
Headliner Cleaning
Engine Steam Cleaning
Windshield Stone Chip Repair
Window Tinting
Clear Bra Installation