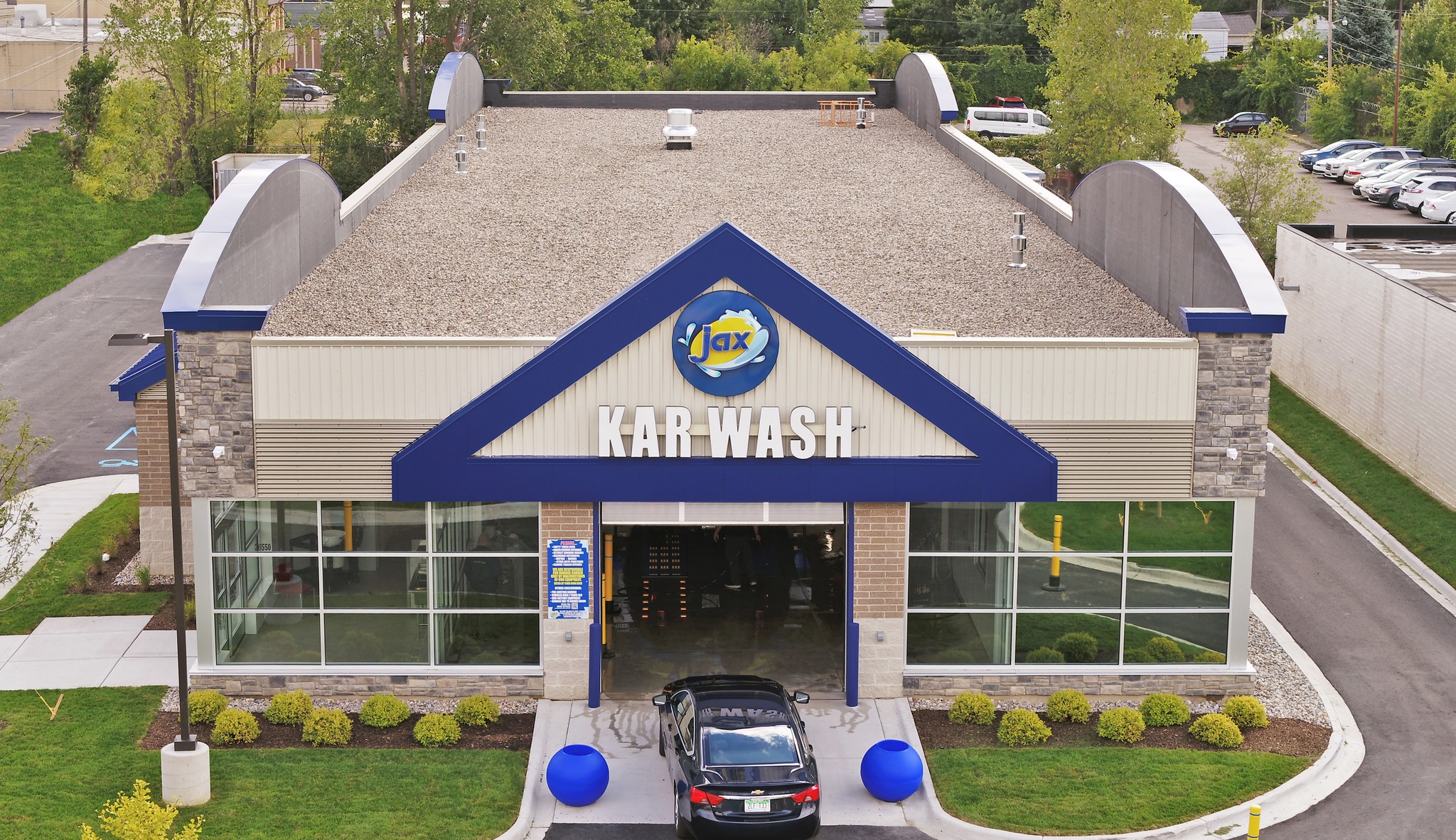 SOUTHFIELD, MI. – Jax Kar Wash (Jax), now in its 70th year of business, has opened a brand-new car wash in Oak Park, MI, its' 28th location in Michigan and 34th in the Midwest.
With the opening of Oak Park, combined with six acquisitions in MI, IN and WI, Jax has grown from 9 to 34 leading car wash locations over the past 18 months. Oak Park joins Mequon, WI as Jax's second new car wash opening in 2023. Jax has two additional Wisconsin locations under construction that should open in 2023 and several properties under contract in MI and WI that will start construction in 2024. With this growth, Jax customers have access to industry leading car wash locations throughout Metro Detroit (Michigan), Jackson (Michigan), Angola (Indiana), Milwaukee (Wisconsin), Brighton (MI), Howell (MI), and Ann Arbor (MI).
"We're very excited to open in Oak Park, serving this great community, as well as giving all our customers yet another location of convenience. This brand-new location is state of the art, which includes a 180' tunnel, 20 vacuum stations, mat cleaning room and a customer experience that is second to none." said Jax CEO Jon Zimmerman. "We built this location to be consistent with our brand – to have the nicest and most technologically efficient car washes in the country. Our customers know that whichever Jax they go to, they will get a great wash and towel dry service on the way out. I'm proud of our team and look forward to building on the white glove service we provide here at Jax Kar Wash," added Zimmerman.
Jax Kar Wash has been serving Oakland County, MI since opening in 1953. Today, they offer a choice of Full-Service Car Washes, Express Exterior-Only Car Wash, and Express Auto Detailing. Jax has 34 locations across Michigan, Indiana and Wisconsin, servicing the Angola community in Indiana, the Ann Arbor, Auburn Hills, Birmingham, Brighton, Commerce Township, Clinton Township, Eastpointe, Farmington Hills, Hillsdale, Jackson, Oak Park, Rochester, Royal Oak, Southfield, Sterling Heights, Troy, Walled Lake, Warren, and West Bloomfield communities in Michigan, and the Brookfield, Elm Grove, Glendale, Mequon, and Pewaukee communities in Wisconsin.
In February of 2022, TRP Capital Partners, a Birmingham, MI based private equity firm, took an ownership stake in Jax Kar Wash to fuel the company's expansion. TRP Capital's investment has funded a mix of new construction and acquisition growth and the company is well positioned for continued growth in the future years.