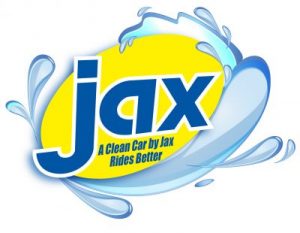 Jax Kar Wash – A Long-Time Member of TradeFirst
At Jax, we love trading!  We have been a member of TradeFirst since their early days when they were The Trade Exchange, then Trade Exchange of America, now TradeFirst.
All of our services and pre-paid plans are available on TradeFirst.  However, discounts do not apply.
While you can pay for a single wash on your visit (our Express-Exterior locations excluded*),  to save time we recommend one of the below pre-paid options.
Auto Detailing is also available on TradeFirst.
*While you can use Trade at our Express-Exterior locations, we don't accept it for single-washes, such as pay-as-you-go; you'll need to see a representative before the wash to purchase one of the pre-paid options listed above (due to time constraints).
Our Website is not setup for TradeFirst transactions, so please visit a location and see a Service Advisor (in the booth) or a Customer Service Manager (in the lobby) to make a purchase.
Gas and Merchandise not available on trade.